* Private & Charming Studio * AC * strong WIFi *
---
2

People

1

Bedroom

1

Bathroom

300ft²
Adorable Studio Room with king size bed * private entry & bath * kitchenette * outdoor patio with BBQ * Central AC * strong and reliable internet * close to beach and Kailua town
Take advantage of our vacation rental in Kailua Oahu, and enjoy a family style atmosphere where you are provided with all of the comforts of home.
Whether it be barbecuing under the covered lanai, or taking a walk to our award winning beaches, there is something here for everyone. A short drive to Kailua town allows for shopping and dining, while a 30 minute drive over the Pali will take you to Honolulu.
Room with private entry and bath with shower, toilet and sink
King size bed
Small kitchenette with refrigerator, microwave oven, induction hot plate, toaster, and coffee maker
Television
Split AC unit with the largest capacity.
Fast Internet Netgear Nighthawk with a up load speed of 330dpi
Ceiling fan
Lanai with BBQ
The next beach access is a 5 minute walk way.
The Beach
A long, graceful bay protected by a coral reef is Kailua's delight. The nearly 4-mile-long stretch of ivory sand is made for strolling, and the weather and wave conditions can be just about perfect for swimming, kayaking, windsurfing and kitesurfing. South along the shore lies the exclusive enclave of Lanikai, with million-dollar views – and mansions to match.
Kailua is a beautiful beach town! With fabulous dining, shopping and activity choices - one never gets bored here. Kailua and Lanikai beach are huge highlights of our town, but there are also amazing eating and unique shopping experiences as well.
We would recommend a car, however Oahu is known for its amazing bus system with stops that can take you all over the island. Bus stop is just a few hundred feet away.
This property is a legally established dwelling that is rented for period of 30 consecutive days or more at any one time regardless of actual occupancy.
+ More
Less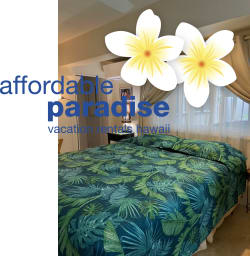 The Space
Accommodates: 2
Bedrooms: 1
Bathrooms: 1
Property Type: Studio
Check-in: 15:00
Check-out: 10:00
---
Amenities
Cleaning and disinfection

Laptop Friendly Workspace

Long Term Rentals Available
Alana S.

Kalama room

Close location to a beautiful beach access walkway. If planning on staying awhile and wanting to cook, it was not suffient as only has 1 cook plate with 1 frypan a microwave and small bar fridge. The owner was very friendly caring and accommodating and helpful as I had my purse stolen and used her address for new driver license and debit card and she brought it over as soon as it arrived.

January 2023

---

Stephen L. (

United States

)

marginal

only as a last resort

January 2023

---

Kurt H.

Stay in Kailua

We really enjoyed our stay with Barbara. She was always helpful when needed. Everything in the Studio was working well. We highly recommend Barbara's place. Thanks again

December 2022

---

Kathleen S. (

United States

)

Kalamazoo Studio

What a dear little place! While it took a little getting used to it was perfectly comfortable and accommodating. I would book this u it again!

May 2022

---

Jessie B.

Outstanding stay at the Kalama Studio

I had a wonderful month-long stay at the Kalama studio! It is a great price, clean, comfy, and in a wonderful location! Barbra, the host, is absolutely amazing! She is so sweet and very accommodating. It is worth noting that there is no stove or hot plate, and that the patio is not directly attached to the studio itself. However, the patio is still easily accessible and convenient. I would highly recommend the Kalama studio and would stay here again!

August 2021

---

Outstanding Stay!

Barbara, the on-site owner was the best. She was always very helpful and available, and at the same time not obtrusive at all. The Kalama unit was very clean and comfortable for 1-2 persons. The unit has a kitchenette with a coffee pot, microwave, mini refrigerator, and small sink. There is a flat screen tv with basic cable channels, and wifi. The king size bed was very comfortable and was one of the most important pluses of this rental. There are a couple small chairs and a table. The bathroom has a shower only. Location was ideal and even though it was on a moderately busy street, noise level was low as the unit is set back from the street. The windows were always open and the noise was never an issue. Parking is tight and right outside the unit. It is a little over 1 mile into town and is a 15 minute walk and less than a 5 minute drive to restaurants, supermarkets, and stores. You can walk to the beach via a right of way in 5 minutes. Kailua Beach park is a 5 minute drive. The only point I could wish for is a couple of more comfortable chairs to replace the current chairs. I would definitely rent this unit again and is perfect for 1-2 persons. Kailua is so much of a better location than Honolulu especially with a hostess like Barbara Carvalho!

March 2021

---

James J.

kalama room

not huge but enough space for two people clean and comfortable

January 2021

---

Penny M.

Month long stay with Auntie Barbara

My daughter and I had a lovely time staying in the Kalama room. Barbara was warm and attentive and the location was perfect. Would definitely recommend.

December 2020

---

Charming Kalama Room

Comfortable and very clean room. The owner is very kind and thoughtful. While the room does not have a view it's only a 5 minute walk to the beach. Guests can also use the beach chairs and boards to use at the beach. The little kitchenette has all the supplies you need but not a stove...which we did not need anyway. We saved money by shopping locally and eating in our room for some meals. All in all a very good value I would stay there again.

September 2019

---

Anthony P.

Peaceful time!

My wife and I really enjoyed our time! the room had everything we needed, and it was very close to the Kailua beach. The host was also very sweet and graceful. We definitely would consider staying there again!

May 2019

---

Philina H.

Comfortable and clean

Booked 4 nights with my mom and it was a great place for us to come back to too rest up after exploring all day. It's close to the beach at Kailua which is nice and less crowded than many other beaches. Plenty of good food options nearby and Barbara had beach chairs and towels for us to use which was great. We'd definitely come back!

March 2019

---

Marilyn K. (

United States

)

Charming

The rental was very clean. The directions were clear. The host was available . I would rent again!

September 2018

---

January visit

We were very happy with our accommodations at Auntie Barbara's. The room was clean and more than adequate and very close to the beach and town. Barbara is a very gracious and generous person who makes you feel at home.

October 2017

---

Great Accomodations

A very nice person with a clean, affordable, safe home convenient to all activities and sites on southern and eastern shores without the congestion of the larger cities. Auntie Barbara and her family went out of the way to make you feel welcome.

October 2017

---

King bed room review

Very friendly hostess. Room very clean and neat and quiet. The only negative is that there is no room for a pair of comfortable chairs to read in. Price is great and very convenient location.

October 2017

---

Nice Stay

We had a great time in Kailua, with lots of things to do in the area. Way better than Waikiki. D&D's was very nice and comfortable.

October 2017

---

Very Nice Kailua Rental Studio

Auntie Barbara provides a very neat and clean sleeping room, with an attached bath and modest food preparation facilities (microwave, coffee maker, mini fridge, etc. - but no sink or stove). Her larger studio is right next door, and both units tie directly to the main house - each with a private entrance. She lets her guests enjoy the beautiful back yard. A small pool adds to the nice decor (altho guests can't swim in it). That's okay, since the very beautiful Kailua beach is only a pleasant 8-minute walk away. Despite its great charm, we never saw this beach crowded. This rental is on a slightly busy street. But since the building is set back, street noise isn't an issue. The room air conditioner was a bit noisy, but it didn't stop us from sleeping. And Barbara's two very small, cute & friendly dogs are active watch dogs. Barbara hails from California, but she's lived in this town a long time. She's very pleasant and gracious; we had some delightful chats with her. While she does a nice job of respecting your privacy, she also gave us some great dining recommendations and town perspectives. If you want to spend lots of time in your room, the bigger unit might be a better fit. (As noted by others,the smaller unit doesn't have a good reading chair.) But if you want a nice room for just sleeping, watching a little TV and planning your day, this is a super choice at a thrifty price. Barbara is great. And Kailua / Lanikai, with it's great community feel and charming shopping area, was our favorite town on the entire island.

October 2017

---

IMPECCABLE

The room was impeccably clean and very true to the picture on your website. Barbara was always there to provide assistance and information as needed. She is a genuinely nice and honest person who will do everything to make your stay enjoyable! The only downside is that the walls are thin between the units but that is not Barbaras fault and the rest made up for it. Thanks again for everything, Annie

October 2017

---

Kalama room review

Our stay at the Kalama room was great. The location is in a great neighborhood with walking distance to the beach. The bed was very comfortable and the entire place was very clean and cozy. Barbara was the ideal hostess. She was very warm and welcoming and always available to answer questions or help. She even provided beach chairs and boogie boards. Her daughter was also very sweet and friendly. We even BBQed one afternoon in her patio. Everything was perfect.

October 2017

---

PERFECT

A perfect room in paradise, what more could one ask for? Exactly as advertised, the Kalama Room was outstanding for our week-long stay. Absolutely clean and comfortable with Barbara an excellent host. Thank you for helping make our vacation a wonderful experience!

October 2017

---

Small paradise for two

The Kalama Room was comfortable, but for a couple only (it is small, but no need more for two!). The room is clean and we appreciated the BBQ ! The only thing I would change is to replace all the unnecessary items by hooks, shelves or other kind of support for the wet clothes from the beach. (Sorry for my bad english..!)

October 2017

---
US$80.00

→

US$95.00

/ nightly
Book Now
Number of 5-star Reviews
5-star review tracker
Commitment Rate
100% - we never cancel a stay
Average Response Time
within a few hours